About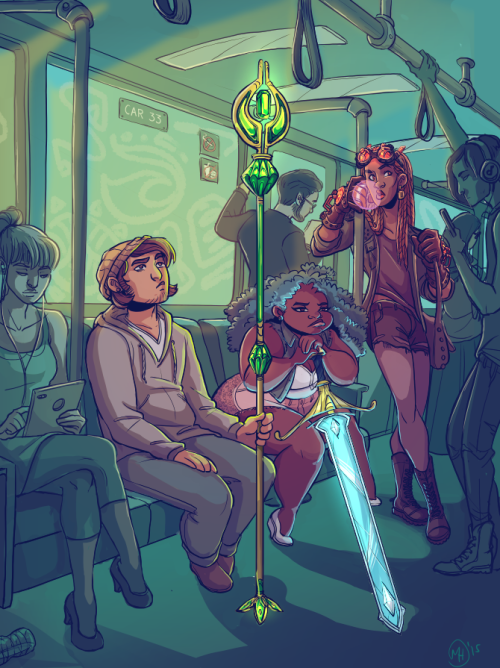 What happens when three roommates accidentally acquire powerful magic weapons destined for someone else? What happens when the aforementioned "someone elses" fall from grace and public favor in the aftermath? What happens when you've suddenly found yourself as the hero to someone else's story…?

Read the Press Kit here.
About the Author:
The Substitutes
is Myisha Haynes' first webcomic. She spends the rest of her time as working a games artist, obsessively surfing Pinterest, and decorating her house with superheroes. Her work also includes the short comic "Firelily" in Eisner and Ignatz winning
Elements Anthology: Fire,
along with Marvel's Gwenpool
.
Contact her at
myisha.haynes@gmail.com
and her twitter at
@palaceofposey